Does Technology Make You Exercise More Often?
Apple, Garmin, and Fitbit have all invested large sums of money towards multi-sport fitness watches. These watches can cost up to $600, but are they really worth it?
Most fitness watches provide several exercise options for the wearer to select, ranging from swimming, biking, and running, to golfing and skiing. With a built-in GPS, wearers can track the exact pace they're going at and record the precise location they're in. A daily step goal can also be implemented by these watches, encouraging wearers to be less sedentary and more active. Several watches, such as the Garmin Vivoactive, will also vibrate when the wearer has been sitting for too long.
Jonas Jimenez, an athlete on the Cal Triathlon team, has a Garmin 920XT, allowing him to monitor his heart rate and his VO2 maximum level, and track his swimming, biking, and running workouts. He uses this watch because he "believe[s] it is very effective because it uses the latest GPS technology, which allows for accurate measurements among all three sports." Jonas uses his watch everyday and always brings it with him t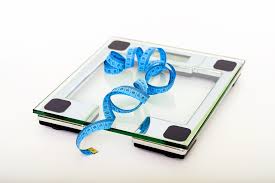 o practice. After every workout, he uploads his progress to an application, called Strava, a social media and fitness app that enables users to follow others, acting as a Facebook for athletes. Users can automatically upload their data from their watch, or they can manually put in how many miles they ran and for how long. Through this app, members can find biking challenges, upload photos, and like/comment on other people's posts.
With all the new watches and apps made for exercise, most of these items are not worth the purchase. In a study known as the IDEA trial, "Those people who used the wearable tech for 18 months lost significantly less weight than those who didn't." The reasons for this are unknown, and there is a lot of variability in terms of other reasons that could cause the minimal weight loss for fitness watch fanatics. Several free fitness apps were also deemed useless in encouraging users to exercise. According to a study in the Journal of Medical Internet Research, researchers found that "safety guidelines and warnings were absent or fairly weak" on free fitness apps, exposing beginner athletes to injury. In addition, these apps did not provide "users with the most effective workouts," further proving that these apps are ineffective.
There are some exceptions to these studies. The watches aren't the items needed to encourage people to exercise more; users need to hold themselves accountable. Buying a watch won't turn them into exercise robots, but it will help to motivate them. Users that look at their data daily find these watches useful because they can observe the improvement that they achieve.
The accuracy of these watches have also been contested. According to a study done by Men's Health Magazine, watches that count calories "do not produce a valid measure of total energy expenditure." However, the numbers were pretty close to the actual number of calories that these users burned. Despite not being 100% accurate, fitness watches can still achieve "consistent relative results" so the user can compare the calories burned each day. This still does not the settle the question of whether watches that count calories will encourage users to exercise more. That ultimately depends on the user and whether tracking calories burned or extra steps taken will motivate them to exercise.